Our doggy day care service is available for friendly dogs only.
Second dog from the same household is £30.
Availability during the weekends are limited and subject to a £20 surcharge.
Pet services during bank holidays like Christmas, New Year's Eve, Easter, etc. are double charged.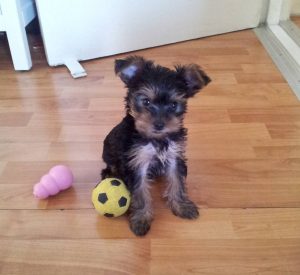 Being a working pet owner, it's a great challenge for you to choose the right kind of dog care. Some dogs can stay at home all day while their owners are at work but most of the dogs need more attention or more frequent breaks while you are away. To stay alone at home is quite difficult for most of the dogs as loneliness can affect them in the same way it affects humans. Loneliness can cause depression and boredom in some dogs. A depressed and bored dog becomes inactive and destructive. Most of the pet owners don't know what to do for their little furry fellows. Doggy daycare is one of the best options for such pet parents who are conscious about their pets and don't want to let them alone at homes. From in-home daycare with a single dedicated sitter to open-play daycare centres, you will find many options to choose from. It is also true that one sort of doggy daycare does not fit all types of dogs and not every dog grows well in the environment of daycare.
If you have searched for doggy day care in Pimlico, you are on the best place! We are a fun, trustworthy and friendly doggy daycare service provider. We know your dogs are very important for you just like your family members, so we make sure that they get the best possible care and have the most fun and exercise every single day. We provide professional and flexible dog care services for those who have a busy and demanding lifestyle. We provide tailored dog care services to fit the specific needs of every pet owner. We will bring your canine buddies together to socialize, play and have fun while you are busy at work. With great expertise and experience, we are able to give the very best quality of life to your pets so that you can enjoy a full peace of mind, knowing that your pet is healthy and happy. We will also provide pick up and drop off services for your dogs. We will pick your dogs for the day during which, they can be walked, trained and socialized, and later drop them off to you happy and fit.
By attending our daycare, your canine buddy can make friends when it will see and play with other dogs on regular basis as this will allow dogs to create social bonds. From long, fun walks and exercise to games and socialization, your dog will be having a great time with us whilst you are working. We will provide enough mental and physical stimulation to your dogs to help them reduce their stress and negative behaviours associated with boredom, loneliness and anxiety. If you have any question in mind, don't hesitate to get in touch as it is our desire to understand your specific needs and to provide you bespoke service based upon them.