The Best Home Based Day Care Service For Dogs In London
Are you in London and want to give your canine friends the best care and experience? Or you are just worried that your dog gets lonely or bored while you work the whole day? Then what are you waiting for? Let your dog be our guest and we will guarantee the best care they deserve.
In here, we promise to protect your dog with our secured facilities and attentive staffs. Our doggy daycare service will provide all your dog's need while you are away. Moreover, we are passionate about what we do. So, we always make sure that no dog will be going home sad but instead, they will be back to you with such energy due to their fun experience with us. Your dog deserves to be playing out with their own kind. More so, we designed their daily activities with more interaction with other guests and tailor every activity according to their needs. It is a great way for them to experience comfort and entertainment at the same time.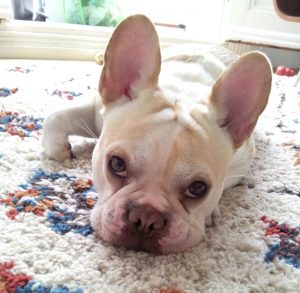 The Benefits of our Doggy DayCare Service
Yes, your dog will experience a lot of benefits from our services and one of those is exercise. One of the most important things to consider when having a dog friend is that you must keep them fit and healthy. That's why we included various physical activities on our daily program including dog walking to make sure that they'll have enough exercise in a day. As a result, they will release all their energy while staying with us and return home relaxed.
Also, another benefit of our doggy daycare service is socialization. Your friend will have the opportunity to socialize with other dogs. You are maybe obsessed to be with your dog alone all day but your dog needs to meet others too. Moreover, socialization is also a way to help your four-legged friend learn on how to get along with other dogs and how to interact with other people. Most of all, if safety is your concern, we guarantee a total expert aid provision while socializing with others. It is assured that your dog will learn well and will go home carrying a significant social skill.
Another, you wouldn't like it if your friend gets sad while alone the whole day at home, right? Moreover, a lonely dog is most likely to experience separation anxiety. This is dangerous for your friend for they can develop destructive disorders which may include chewing, howling or excessive barking, and most of all accidents. So how about sending them to our doggy daycare service in Chelsea, London and we will make sure to allow them to experience maximum fun moments with other dogs. Isn't it nice to imagine your dog having fun with us while you are working hard during the day? Hence, you wouldn't have to worry about coming home to a sulking friend on the corner of your house anymore.
Certainly, care and attention is your highest concern as a good friend to your dog. Like so, we are also aware of this need which is why in our doggy daycare service we put this benefit in an extra mile. We will treat your friend as our friend too. Plus lots of care and attention for them to feel special and loved. So that, even if you are away your dogs wouldn't miss to play and get a lot of hugs. This is like you are providing all of this to them by sending your dog in our care.
Finally, because safety is important. We assure that your pups will play with the supervision of us all the time. They'll be guaranteed of staying safe and clean before and after their playtime. Our intensive monitoring is a thing that will promise that you will allow your friend to be back again with us.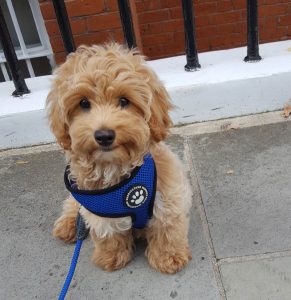 A Trusted Puppy Day Care Service In London
We render a service that you can trust. Our daycare and dog boarding service is a great place for your dogs to experience a great day adventure and learn skills that they can carry when they go home. Also, we are trained and understands the needs of your dogs. That is why you can ease your mind while you are away and carry on with your own activity. Our daycare is a place where your dogs are trained and cared, developing them into a friendly and healthy dog they should be.
Furthermore, don't let your furry friend just run around in a random and local unsafe park. Otherwise, let them run and have fun with us. Our interesting activities will surely catch their attention. This will help them get that boredom away. You can see to it that your dogs will be in good hands.
Give Us a Try!
So how about making us a partner in nurturing your pups and try our quality dog nursery and boarding service? We will be your dog's best buddies! You will gain an absolute peace of mind knowing that your dog is in the right caring hands. Additionally, the service we render encourages total convenience for both of you and your dog. This is especially when you are out of London or in a couple of days outside the country for a business trip. We are more than glad to do the favour of ensuring the welfare of your friend for you. We provide 24/7 service so you wouldn't need to worry. We keep 24 hours monitoring to keep your dog safe. We are not a dog hotel, but our home is fully secured so the guests will be safe and sound while with us.