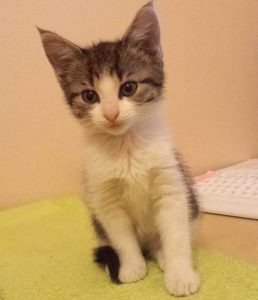 Paws of London offers personalised pet care services including cat sitting in Chelsea. It is the perfect alternative to a boarding kennel, because your pet stays at your home, in a familiar place. If you need to leave London or don't want to leave your furry friend all alone during the day, and looking for a reliable and responsible cat sitter near you in Chelsea, we are ready to take care of your loved ones whenever you might need!
Every day your we will give your cats food, give fresh water, cleaning the bowl, scoop out the litter box, and spend quality time with them to make sure they are happy and healthy. Also you'll receive a daily report. We can take care of your feline friends all over Chelsea and the nearby areas.
At Your Home

Some pets are nervous in a new place. Cats are preferring the comforts and routine of their own environment.

Feeding & Water

We feed your cat according to his / her schedule. Daily clean up of bowls, and filling with fresh water.

Litter Box

Scoop litter box, and full litter box cleaning and refill if needed.)

Fun With Us

We spend time with your feline friend, whether it's playing with toys or just petting and cuddling.

Daily Updates

We send daily updates about your cat, also we are happy to send photos if you require.

Household Tasks

Our service includes small household tasks like get the mail if you needed.

Cat Sitting Price

Our pop in service costs £20 per visit. Available in Chelsea and the nearby areas (SW3, SW5, SW7, SW10)
Meet & Greet
Need help caring for your cats while you're out of London? We are reliable and friendly pet care professionals!
Our cat sitting service is here to make your life easier when you are away.
Availability during the weekends are limited and subject to a £10 surcharge.
Cat services during bank holidays like Christmas, New Year's Eve, Easter, etc. are double charged.
We are better than a cat hotel! Check our reviews or ask for references!